Testimonials
what all the good folks are sayin'
Here are some testimonials that some of my couples have been kind enough to share.
Melissa & George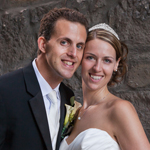 Hello Adam,
Melissa and I were very happy to have received your best wishes card for our first year anniversary. We still remember that special day as if it was yesterday and very much enjoyed having you as our photographer…. I still talk about you and Chiraz (a.k.a GiGi) on every wedding occasion. We even have your picture from the photo booth in our collection:-)
Besides, I felt like you were part of the family instead a photographer. Thanks once again Adam!!
Warmest regards,
George
Brian & Freda
Featured wedding in Chic Magazine 2014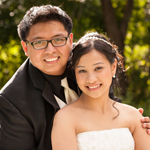 We have such a memorable wedding day, thanks also to the great dedicated people who worked behind the scenes to make it happen. We firmly believe that nothing captures the priceless emotions and heartfelt feelings of each individual involved like great pictures. As such, we put much thought and research into hiring a competent, highly skilled professional photographer. We had full confidence in hiring Adam Feldstain and his crew. Not only is his work ethic strong and professionalism evident, he understands the emotions involved in capturing just the right image at just the right moment. He is a keen judge of quality and timing, and won't stop until he perfects the shot he wants and feels we would want. He is serious, devoted, and humble, and always open to input and new ideas. His dedication to quality and satisfaction really helped cement what will be regarded as a truly special day for the rest of our lives.
Adrienne & Andrei
Adam did an amazing job on our family photoshoot! He created stunning memories that we will all cherish forever and we couldn't be happier that Adam captured these wonderful moments. We have been recommending his services to everyone we know!
Gabriel Tritt
Adam's work is nothing less then amazing! His work is extremely professional and his artist eye is unique in Montreal. Highly recommended, you won't be sorry!
Debbie Oestreich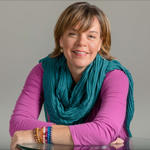 Hi Adam,
Before I tell you how great the photos are, you need to know what fun it was with you both. I enjoyed the time you took and appreciated the hard work to break my stiffness in front of the camera ! The photos are rich, make a statement and what I was looking for. I look forward to posting them on my website shortly !
Take care and please know I will be referring you out when I can !